WARNING:

This roleplay has graphic sexual and violent content. View discretion is advised.
Boston Massachusetts 1973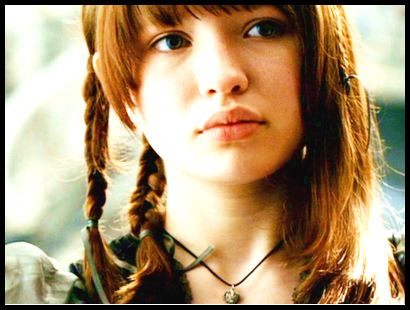 Before leaving for school mom had my older sister Candice also known as "Candy" at the local high school walk me to my middle school across the street from her high school. Hi My name is Makennah "Kennah" Sullivan and i have a story to tell. Well for starters, my father is a very successful man, very good at his job; he's also very loyal which is very important in his profession. I'm Kennah Sullivan, i'm thirteen and i'm a Mafia Princess. My mother is a stay at home mom, however she runs her own business another family business....she sews. Everyone in our neighborhood who are brave enough anyways, come to mom to get stuff sewn, embroidered and stitched. My mom's hands are magical almost.
"Kennah hurry the hell up! You're going to make me late for school and i'll have your ass brat!"
I roll my eyes as I grab my book-bag, sometimes Candy can be a total pain in the ass. I head downstairs grabbing the water bottle i filled with orange juice this morning, on my way out the door Candy shoves me into the wall.
"Move it punk." She says practiacally prancing past me to a beat up car that pulls up to our house.
I cross my arms over my chest and stand my ground, no way in hell am i getting into that loser's car. Peter sticks his head out of the window and looks me up and down.
"Hurry and get in we still have to go pick up Harry and Violet."
He says a cigertte hanging from the crook in his mouth. Peter is my sister boyfriend, his father owns the salami shop down the road, and is my father's good friend, a very loyal Mafia member, Violet is my all time best friend we were literally raised together, her and her brother Harry spent almost every day at my house since we were born, their father Lance is my father's right hand man. I groan and climb into the backseat being sure to give him all the attitude i can muster up, which is alot right now i can't stand Peter, they way he cheats on my sister with every girl that walks down the street, no wonder she's such a frigid bitch. The car squeels off down the road, we pull up to a nice house and there stands Violet fighting with Harry. He picks on her, almost constantly.
She punches him one last time before rolling her eyes and climbing into the car beside me.
"Ass." She mutters before turning to me. I smirk at her knowing very well how much of an ass Harry can be. My father loves the kid, i'm basically promised to him, which doesn't stop him from sleeping with just about every whore in a ten mile radius, but its the end of the world if another guy so much as looks at me. I lean in and whisper something to her. Harry catches my eye and I glare at him. He smirks and looks away popping a cigarette into his mouth.
"Tell me about it, i can't believe we have to ride to school in this hunk of trash." I whisper to Alice.
We both giggle as we leave the nicer neighborhoods heading into the ghetto. I look out the window at all the people glaring in at us, as if they KNEW who we were but were too frightened to say anything. I gasp as an egg is thorn at my window. Peter stops his car the breaks screeching.
"Oh FUCK NO!"
I sigh and shake my head. Alice looks over my shoulder for the dead man. I glance back out the window as a group of boys in leather jackets standing their ground.
"Peter!"
My sister screams jumping out of the car after him. Harry groans and looks at Alice and I.
"You two stay put, i don't want you getting hurt."
Peter, and Harry walk over to the group of boys.
"I don't know about you but i'm going to get a closer look!"
Alice says hopping out of the car, i have no choice but to follow. We slowly walk up to the confrontation. All i can here is screaming back and forth between Peter and Harry, and my sister's annoying pouting. A boy my age looks at me for a long time, i mean STARES at me. I blush and look away. Suddenly i'm grabbed from behind my backside being pressed against a man's private part. I scream out thrashing my arms around. The boy pulls out his pocket knife and places it on my throat. I glance over at Violet who is being blocked by two big guys. I squeak to get my sister's attention. She screams loudly.
"Kennah! Oh my god Kennah! Let go of my baby sister you thug!"
She cries out running up to us. Another guy from their gang shoves her hard against Peter's car. The boy holding me grabs my hair and pulls my head back looking into my face.
"She's cute guys, we should make her our little pet."
I glare up at him staying strong.
"How bout that sweetie? You wanna be my sex slave?"
I spit in his face.
"Screw you hoodlum!"
I say my voice shaky.
"You little BITCH!" He yells tightening his grip on my hair.
I squeak again in pain. A few tears find their way out of my eyes. The boy who was staring at me comes up and shoves the guy.
"Let her go Vin, she's just a kid."
The guy "Vin" chuckles then kisses down my neck. I feel shivers rock my body. I close my eyes trying to stay strong. He puts his nose into my hair and smells deeply.
"Mmmm she smells like a virgin, that's my favorite kind of meet baby."
The boy presses on shoving Vin again.
"I said let her go or i'll tell dad, she's like ten!"
Vin glares at his younger brother then shoves me into the car next to Violet and Candy. Candy pulls me into her arms sobbing over my head. The boy glances at me one last time before stalking off to the highschool, his older brother following behind.
"Yeah that's right get out of here bitches!"
Peter and Harry scream at them. Vin turns around again and glares at them. "Friday, five o clock, the park! Got it smart asses?"
Harry puffs up his chest getting in Vin's face.
"Bring it, you are going to regret messing with my girl!"
Vin looks at me, then back at Harry and laughs before disappearing after his brother, the rest of their gang following close behind.
The boys come back over to us and look at me.
"Are you okay Kennah?"
Harry asks his face showing genuine concern. He strokes my face with his large hand, i flinch away tears streaming down my face.
"I'm fine..." I say before jumping back into the car, not another word out of me. Daddy always taught us not to cry, that it was a weakness, but i couldn't help it i was terrified.
They drop us off at Washington Middle school, the worst place in town.
Violet and I stick close together and walk to our usual spot on the side of the school where our group is usually chilling. At this school Alice and I don't have a lot of normal friends, they know about our fathers and are terrified to even look at us...so long story short, were loners. Our group consists of the children who's fathers, or mothers are affiliated with my father's mob. There is Sally (the snake) Jensen, her father is my father's (The don) pet, we call Sally the snake because she's so slick and sly she's great at pocket picking. Micheal (Mike) Sunderland, my cousin he's the muscle in our group, his father does wrestling as a side job and Mike is starting to take after his father. Ariel (mother hen) Carr, she's my cousin Mike's girlfriend. Nino is a bad ass so he says, Nino is Ariel's older brother and he has had a thing for me for years, but knowing that i'm basically taken by Harry he gave up, recently has been making moves on Alice.
Ariel come up from behind me and hugs me tight.
"Where have you been at Munchkin?"
I glance up at Ariel and shrug, I hop up onto the wall sitting next to Alice, Alice and i explain the whole story of our encounter this morning. Nino, Mike and Ariel have anger clearly written across their faces; Sally's eyes are wide her mouth hanging open.
"What the hell? Why didn't Harry and Peter do something about it? You could have been hurt!" Mike says angrily.
I look over at Mike and bite my bottom lip.
"It's not that simple Mike, putting others in danger for me? Not a good idea."
Nino shakes his head and punches a wall.
"You're just a kid Kennah!" Nino chimes in.
I roll my eyes and take the cigarette Alice hands me. I pop it into my mouth, pull my lighter from my knee high sock. I stoop my head, bird-housing as i light the cig. I look back up and shrug.
"Alice was there too, if they made a big scene we both could have been hurt, anyways they are having a rumble at the park on Friday at five."
I take a drag of my cigarette coughing a little. Alice blows her smoke out and looks at everyone.
"All i know is that i'll be there, will you come with me Kennah?"
I smile at her and make a face.
"Course."
The bell rings signaling class is about to start. I put out my cigarette and put it in my case, hoping off the wall and heading to homeroom with Alice and Ariel.
Edited by Leilah Dawn, 05 August 2012 - 05:58 AM.