I'm currently working on a remake of an old ZX Spectrum game
Island Of Dr. Destructo
(also known as just "DESTRUCTO").
Today, Return of Dr. Destructo reached
version 0.8
, which contains all levels and enemies from the original game, and even new ending animated sequence (it's not very polished, though).
I'm looking for some feedback and suggestions about game stability, performance, gameplay and additional features.
You can download the game using this link:
Return Of Dr. Destructo v0.8
(Windows version, zip file with game, no installer just yet). Versions for Linux and MacOS are planned, but not currently available.
System requirements are to be determined more precisely, but I have succesfully ran the game on Atom 1Ghz CPU and Intel GMA500 video card at 25FPS, which is somewhat playable.
Here is a video from the previous version:
YouTube
Here are some screenshots (they are actually from version 0.8, contrary to what the window title says

):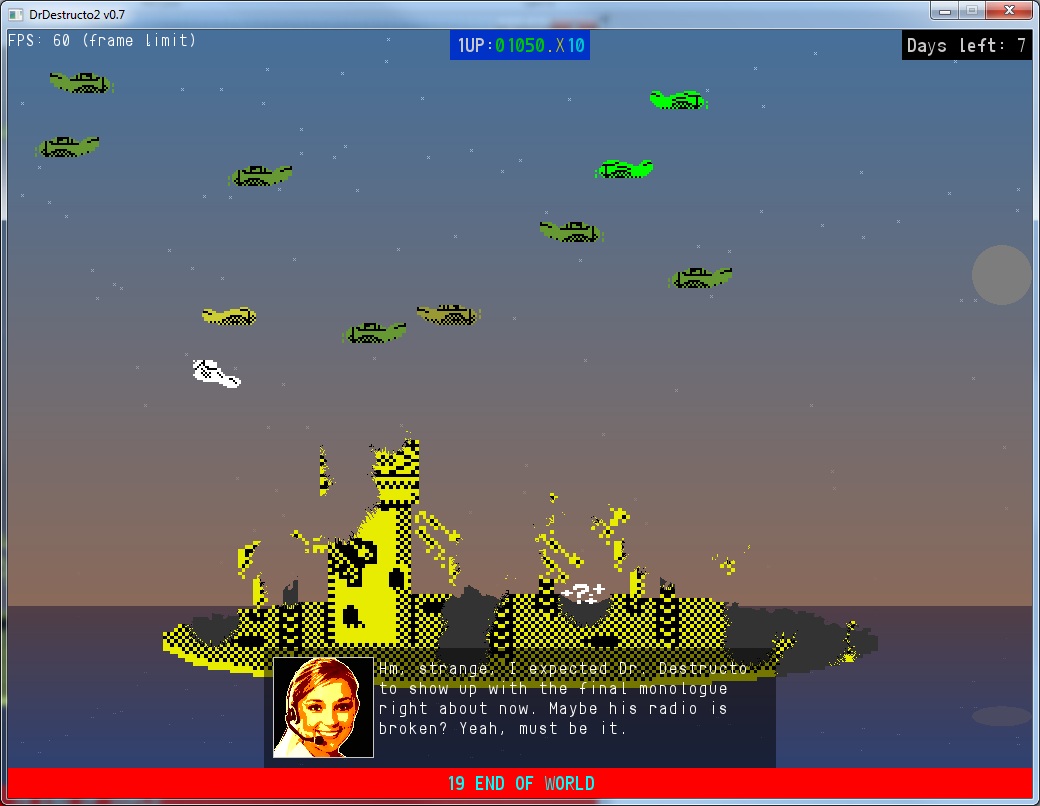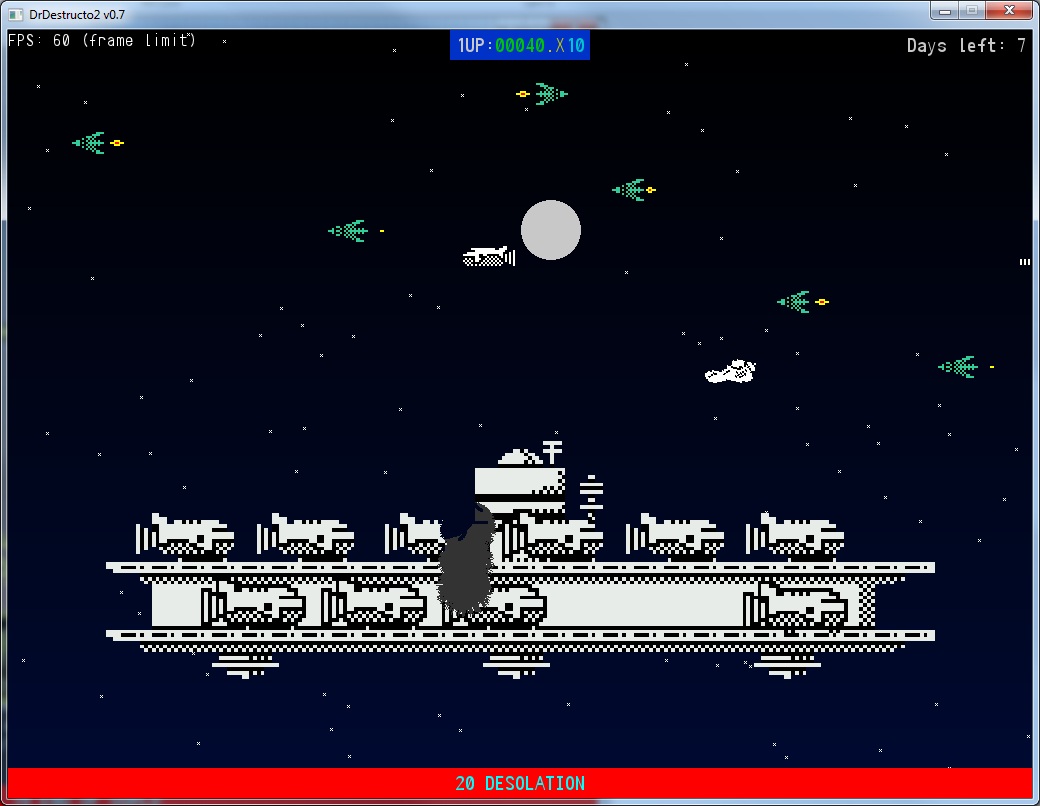 My current plans for version 0.9 include bugfixes (especially related to music), more sounds & music and ability to save game progress and restart it later ("casual" mode). Also, there might be Achievements.
Version 1.0, which I expect to release some time around this summer, will include completely new graphics for all game objects (I'm currently using sprites from the original game + some placeholders).