I've already sent off an e-mail regarding this, but looking through the forum, I thought I'd have a better chance here, so I'm very proud to present: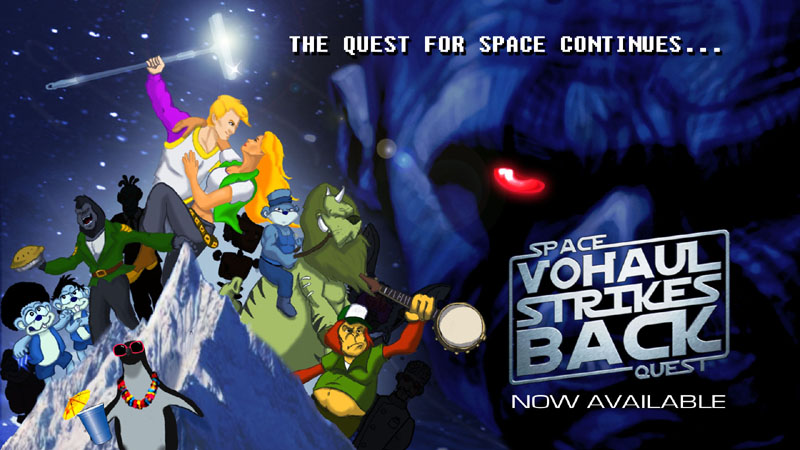 For nearly a decade, I and a lot of really awesome and dedicated people have been working on this freeware sequel to Sierra's Space Quest-series. We finally released
Vohaul Strikes Back
around a week ago, and you can download it
here
. You might also want to check out our
trailer
. The game has been a real labour of love for all of us, so I do hope you enjoy it.
I personally love your site, so I think it'd be great to have our game on there. You're welcome to contact me if you have any questions.
P.S. In case you're wondering... nope, the game isn't a talkie yet. We've commenced pre-production for a voicepack, though.
Edited by Frederik Olsen, 02 January 2012 - 06:50 PM.