Part 2....
Voice of Rebecca:
Envy is a powerful and deadly disease. It starts by poisoning the mind, and releasing it's second strain: jealousy. Jealousy itself destroys what is left of the soul. And after everything is said and done, the diseased becomes a cold hard shell, with nothing left to give.
DOOR OPENS
Joseph walks into the entrance way to his hotel room.. and looks around. At his feet, his bags. He's moving out. After tonight, he's leaving Sein Dor. And he doesn't plan on coming back. Sein Dor has been nothing but pain for him for the most part, and he's ready to find himself and find what he is truly mean't to be.
Joe reaches down and takes out his cellphone.
Joseph:
Come on Stengolas, I gave you some money from the five million to get yourself some clothes.. I have to meet with Nick soon. Text me back goddamn it, before he gets suspicious. I only have a few hours before you are reported missing from Interpol.
Female Voice:
Going somewhere?
Joseph quickly turns around.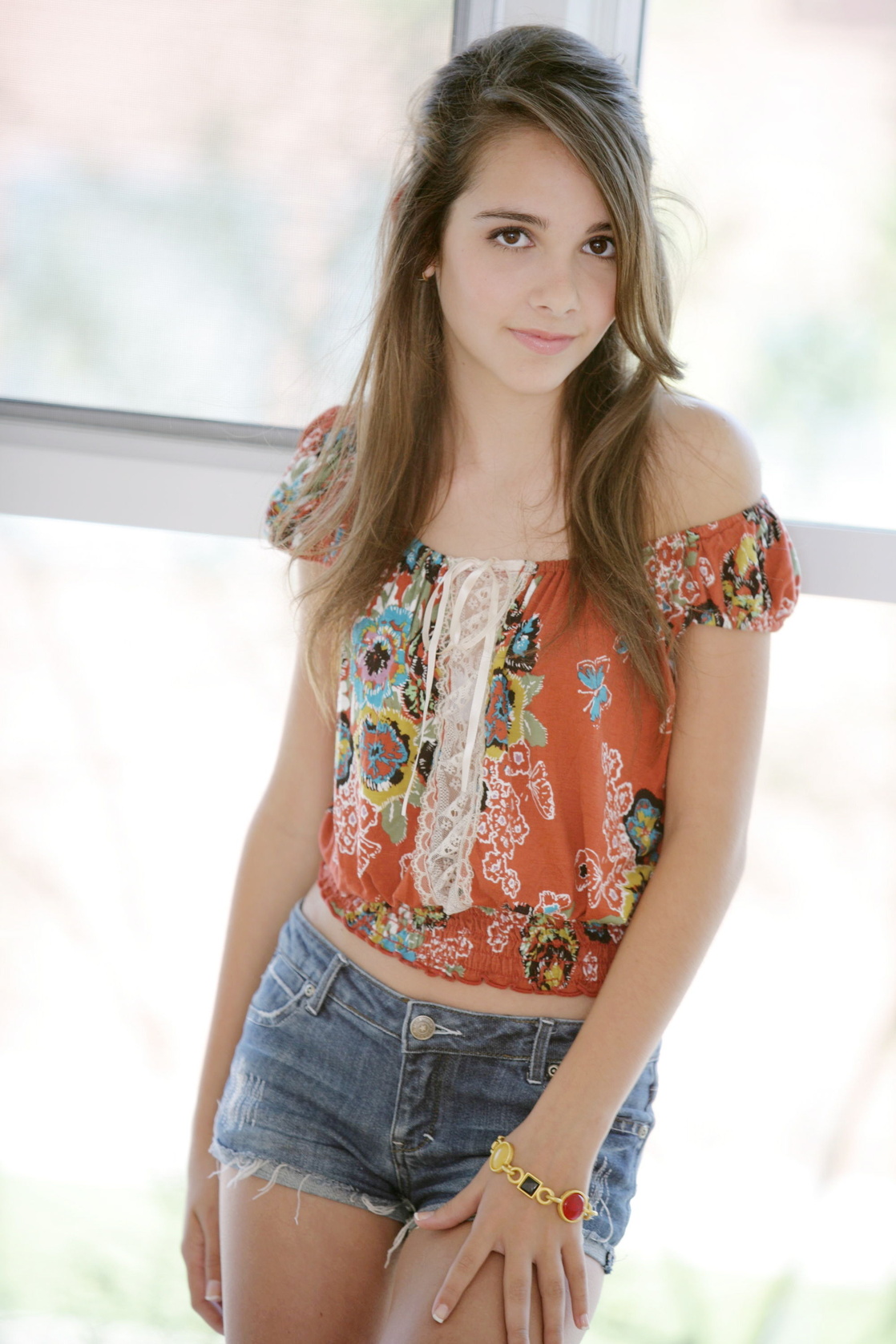 Joseph:
Rosie? What the hel.. uh, I mean, what are you doing here?
Joseph is stunned to find her outside his room. First off, this is the worst possible time for a Zarano to be talking to him, when he is plotting against them, second, WHY is she here?
Rosie:
I came to see you.
*smiles*
Joseph:
Shouldn't you be in school?
Rosie:
It's over for the day. So I came here.
Joseph:
How did you even know I lived here?
Rosie:
Kristina. She told us. By the way.. I'm sorry for your loss. You must be devastated.
Joseph:
Yeah well, that's life. Look, I gotta go.
Rosie:
Where are you going?
Joseph bites his lip in anger.
Joseph:
Honestly, that is none of your business. Now go back home.
Rosie:
Does it have anything to do with you letting that monster free?
Joseph, freezes in his tracks.
Rosie:
I heard you talking to yourself. You said something about meeting with my Dad. And about Interpol reporting Stengolas missing. You sounded like you helped him or something. And now, all of your bags are packed. What's going on?
Joseph:
*turns to glare at her*
You don't know how to stay out of other people's business do you?
Rosie:
Why would you help him? He hurt Mum! And you of all people, who always seemed nice and caring towards my family. Why would you help that monster?
Joseph:
BECAUSE I WAS WRONGED! THAT'S WHY!
Rosie:
....
Joseph:
Your mother, ... I felt something for her. I wanted something with her. When your father was away. I thought... I thought well, maybe we'd have a chance. But then your father came riding in, pushed me off to the side. WHO WAS THERE FOR HER? Who was there when she was crying over her husband ditching her? Who was there for her when she needed someone to talk to? But who gets the glory? NICK! ALWAYS NICK!
Rosie:
.... So now you're going to punish my parents? By releasing that monster?
Joseph:
.... Why ask? If I was going to, if I said yes.. how would you stop me? I could grab you, tie you up in my hotel room, leave you there, while I go about my plans. Why ask me that?
Rosie:
I asked you that because I know you are not that person. You're not mean, you're not evil. You're just... misunderstood.
Joseph:
Hm. Yes, misunderstood, that's a good one.
Rosie:
But you're wrong. I could stop you.
Joseph:
How?
Rosie:
By doing this.
Suddenly Rosie reaches up, and kisses Joe.
She lingers for a few seconds.. enjoying a very unique, very powerful, very emotional, first kiss.
Then.. she pulls back.
Rosie:
See?
Joe drops his bags, leans against the wall, and slides down it. He grabs his head.
Joseph:
What am I doing?
Rosie gets down on Joe's level, and grabs his arm.
Rosie:
You're not a monster Joseph. You're a very caring, loving, amazing guy.
Joseph:
Amazing? I made the excuse to myself that letting a madman lose, working a heist plot, quitting my job, and ruining my life was all because of my sister's death. And now you, I let you, a, what? 18 year old? Kiss me.
Rosie:
*smiles*
No one "lets" me do anything. I make my own decisions.
Joseph:
Well I didn't plan on leaving town before, I certainly have to now. Your father will kill me if he ever found out.
Rosie:
I'll make you a deal. Call off your plans, reverse the wrong you made, and Dad won't ever know I came here.
Joseph:
... I need to find Stengolas.
Joe stands up.
Rosie:
*stands up*
I'll come with you.
Joseph:
... No. No way. Here.
*passes her a bag*
Take this back to your father. Tell him the job is done. And tell him.. I had to leave town.
Rosie:
So.. you're still leaving?
Joseph:
.... I have to find what my life means Rosie. Right now, I don't have anything.
Rosie:
You have your ex.
Joseph:
.... You don't know the whole story. Ean and I have been playing this dance for years. She doesn't want to settle down. She can't. If she truly wants me, she'll find me.
Rosie:
... And what about me? Would you stay for me?
Joseph:
.... You're too young Rosie.
Rosie:
... No, I'm adult.
Joseph:
.... Yes. You are right. You are a very smart, very beautiful, young woman. But you deserve someone alot better than me. Someone your own age, someone who has a stable life.. a career, someone who can give you the world. And that...
*reaches into his bag, and hands her a letter*
is not me.
Rosie:
What's this?
Joseph:
... To make a long story short, I was planning on being in your bedroom tonight to drop this off. Don't ask why. I was going to leave that with you, for when I left. Read it tonight, after your parents are asleep.
Joe grabs his bags.
Rosie:
Don't leave.
Joseph:
... Take care of yourself Rosie. And take care of your family. With a father like yours, you are the sane and stable one in that manor.
Joseph walks towards the elevator, and gets on.
Rosie sheds a tear, as the door closes.
3 HOURS LATER....
BBBBBBBBBBBBBBBBBBBRRRRRRRRRRAAAAAAAAAAAAAAAAAANNNNNNNNGGGGGGGGG
Alarms sound throughout Sein Dor. A pack of dogs is seen being released from their cages. The hunt for the escaped prisoner, has begun.
Back at the manor, Nick counts the money his daughter delivered to him.. baffled by how she got the money the murdered doctor had in the first place. Nick notices $25 dollars missing. Along with.. one million. Joe took his pay for one murder.
And with Frodi glued to the TV in the living room, covering Stengolas having escaped from custody yet again, Nick can only assume that Joe had a hand in that. But why? He immediately secures the manor, and calls every guard on duty.
In Rosie's bedroom, Rosie sits down on her bed, and takes a deep breath. She, having locked the bedroom door.. is ready to finally open and read Joe's letter. But she couldn't wait until her parents fell asleep. She has to read it NOW.
Slowly.. she opens it.
Quote
Rosie,

I am truly sorry for what I have done to your family. If you can ever find it in your heart to forgive me, I would love to stay friends with you. I enjoyed our talks, and being around you. You will make someone very happy one day.

Below is my phone number. If you ever grow tired of your father's lies and manipulation, call me. We can talk. Many people Rosie.. after I leave tonight.. will want this number. If you give it to them.. I will know where we stand.

Goodbye Rosie.


Joseph

Rosie looks up.
Rosie:
What were you planning Joe? And why with him? Please.. be safe.
Sein Dor Docks...
Joseph puts on his fedora in the rain, and waits.
This is it. The meeting place. Where he and Stengolas were supposed to meet to begin their heist of Zarano Manor.
Joe looks down at his phone.. texts from Ean. He ignores them.
Suddenly, footsteps.
And then.. a face.
Stengolas:
Hello Joseph. Like my new clothes?
Joseph:
Yeah, Nick's money did well for you. So.. ready to go?
Stengolas:
Yes I am. I had to make a couple of stops first, so sorry for the delay. I had to put someone on ice.
Joseph:
Who?
Stengolas:
Oh.. I just visited an old friend, that's all. But I'm done now. All's well and right with the world.
Joseph:
What does that mean?
Stengolas:
Nothing. So.. are we off to the manor? I can't wait to see that bitches face when we break into her little castle..
Joseph:
Sure. Let's go. After you.
Joe motions his hands towards the alley.
Stengolas starts to walk past Joe and towards it. As he rounds the corner.. Joe quickly reaches into his jacket, and pulls out a knife. Within a second, as Stengolas turns around, Joe stabs him in the back.
Stengolas gasps, as Joe pulls out the knife.
Stengolas:
WHAT THE HELL ARE YOU DOING?!
Joseph:
What I should have done to begin with.
Joseph stabs Stengolas again in the back, and kicks him to the ground.
He kicks him repeatedly, kicking him closer and closer to the water.
Joseph:
You aren't going to prison. You are going to hell.
Stengolas:
*moans in pain*
You will regret the day you crossed my path...
Joseph:
How's this, for good measure?
Joe kicks Stengolas in the bad leg, the leg he shoot him in.
Joseph:
Goodbye Stengolas Smallburrow. May the sharks claim your body, and may the underworld claim your soul.
With one final stab in the back, Joe kicks Stengolas into the water.
After Stengolas sinks, Joe wipes the knife down with water, and then tosses it in the water in a further spot.
Joseph:
.... My time here is done.
Joseph walks down the alley, leaving the docks.
Zarano Manor....
As Frodi nervously waits for news on Stengolas, she looks down.. and something catches her eye.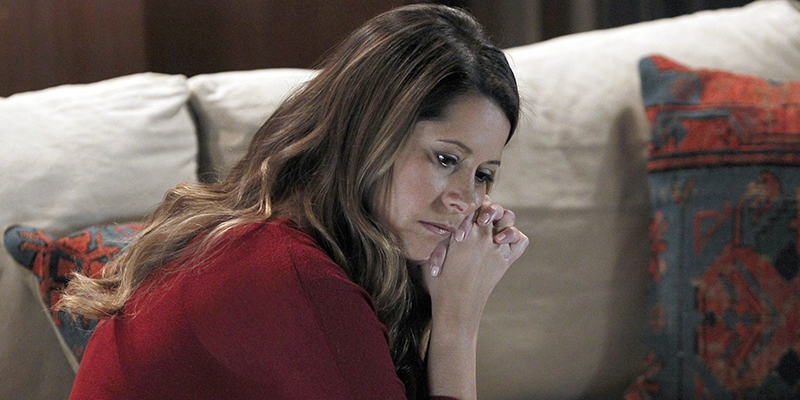 She bends down, and looks under the settee.. she spots something shiny sticking out of it, on the floor.
She picks up the shiny item...
It's a key. A very strange looking key, but also very beautiful. She stands up to go ask Nick if he knows where it came from, when she notices a piece of paper on the floor.. a note, that was below the key.
She bends down and picks up the note...
Quote
Use me to unlock your deepest desires. Downstairs. Match the heart, to a heart.
The downstairs? That's the basement access door to the tunnels. An area closed off ever since the explosion.
Frodi doesn't spot Nick, so she decides to go down herself and see if there's anything there.
She heads into the kitchen, and turns to go down the long stairs leading to the access tunnels below the manor.
Sure enough, as the stairs become curved, and she spots the door at the end... it's been changed. The lock, is now heart shaped.
She stands at the door.. her own heart in her throat. Who did this? Why? What lurks beyond this door?
Slowly.. her hands sweaty.. she reaches out, and puts the key into the hole.. heart, matching heart.. slowly, she turns it.. and the loud mechanics of the door unlocking, and slowly opening on it's own.. are heard.
Once the door is completely open.. Frodi steps inside. A light, clicks on.
​Frodi looks in amazement. In the middle of the room, a large Gothic looking bedroom. All around, separate mysterious rooms, with various purposes.
One room, has a mini-kitchen. Another, a pool table. Another, an arcade. Another, a bar. Another.. it keeps going. The large area has stone walls, a modern ceiling and floor, with red wall accents, and Gothic lighting.
But the main focus, is the massive bed, and the massive bathtub, shower, and mini hot-tub.
​Someone has converted the tunnels into an extension of the house. An "adults-only" extension. Frodi turns, as she hears footsteps coming down the stairs.
Nick:
I see you found your key to my Love Dungeon.
Frodi runs at Nick and hugs him.
Frodi:
What did you do?!
Nick:
While I was stuck here at the house all day, I thought of plans of what to do with the tunnels. And then I thought.. why not our own little slice of the manor? No kids, no strangers, only we know about it. And..
*takes the key from her hand*
You will be the only one with a key. So...
*reaches his hand down her blouse, and drops the key in between her breasts, kissing her neck*
the place is yours. Maybe I'll give you a little preview of what awaits down here..?
*whispers into her ear*
Am I making you sweat? Am I perhaps.. making you, a little wet?
*moves his hands down between her thighs*
WHHHHHHHAAAAAAAAAAAAA WWWWWWAAAAAAAAAA
Nick looks towards the wall, where a speaker is built-in. Nick spared no expense.. a built-in baby monitor, to monitor the nursery.
Unknown Location...
In a dark, cold room.. someone moaning, is heard.
The camera slowly.. pans up.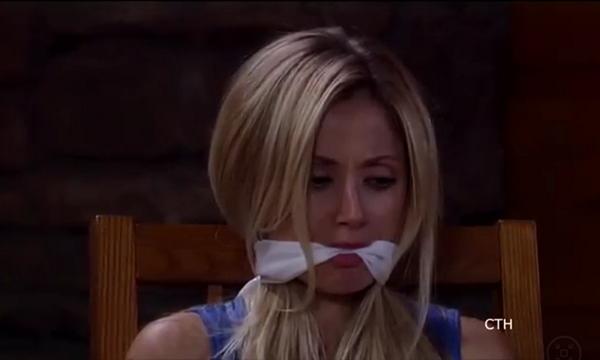 ​It's Agent Lulu from Interpol. The woman who helped to capture Stengolas.
Strangely enough.. sitting across from her, on a table of assorted torture devices and tools.. sits a small ring. A ring, that looks very similar to the ring that Caleb wore.. that Stengolas wore.. the ring supposedly given to Orgulas.
Suddenly, a loud thud.. as someone dripping water, blood, and sweat.. bangs up, and leans against the metal door leading to the room.
Stengolas:
You can't kill me that easily. You can't kill the heir of Morley with a plain old knife jab.
Stengolas opens the door, and Lulu stares at him in horror. He limps over to the table, and grabs the ring, quickly putting it on, leaving a trail of water and blood behind him.
Stengolas:
On ice I shall be.. until the truth, sets us free.
Stengolas looks up, laughing, feeling a mix of pleasure and pain.. Lulu, watches in pure terror.
Sein Dor Bar....
Eanáir downs a shot.
She got a letter. Another letter. Another letter from Joe. She is used to this by now. Anytime he disappears, he leaves a letter for her.
She is ready to toss it in the garbage.. yeah, that's what she should do she says.
Eanáir:
He never cared. Sure, he risked himself by sleeping with me knowing he could get HIV, but he never asked how I was feeling, how my treatment was going. No, he never cared.
Ean goes to toss the large yellow envelope in the garbage, when she notices something.. green, about the color coming through.
Curious.. she takes it back onto the counter.. and after thinking about it for a few seconds, decides to open it.
Ean's eyes grow wide.
​Her hands reach into the envelope.. and come out.. with a wad of cash. How much? A half a million dollars within the large envelope. The bartender.. glances at her.
Bartender:
... You better leave a good tip.
​Ean glances down at a small note in the envelope.
Quote
Heal your body, mind, and soul. Thank Nick Zarano, don't thank me.


Joe

Unknown Island, unknown location....
A small plane touches down, and a man gets out.
​He grabs his bags, and leaves them in the wild blowing high grass of this beautiful location.
The wind feels fresh, crisp, in his face.
The camera pans up on the man.. revealing him to be... Joe.
Joe hears a ding from his phone, and reaches into his pocket to check his messages.
Quote
From: RosieZ
How about we stay in touch via text? I can keep you up-to-date with my life, and u do the same. I can send u pics of me! How about me in my Dad's hat? He always wears this when he goes out to conduct his business stuff.
Hope 2 hear back from u,
Rosie
Joe looks down at the photo, and smiles.
He puts the phone back into his pocket, and takes a deep breath.. almost like he is ready to begin a very religious experience.
And then.. he's off. Joe begins walking up a path, along the cliffs. Heading further and further up the island.
After about five minutes.. he finally reaches the top... and instantly.. Joe freezes.
Someone with their back turned, is wearing a long brown robe. The person is standing by the edge of the cliff, looking out.
Joseph approaches.
Joseph:
*speaks outloud*
My father hurt me. My girlfriend hurt me. I let others hurt me. And more importantly.. I hurt myself. Train me in the ways of mastering all that is good and what is evil, and I can truly face whatever threats will arise.
Joe stops.. his heart beating fast.. waiting.. waiting.. for some kind of response.
Slowly... very slowly...
The man turns around, revealing himself.
Man:
What is your name son?
Joseph:
Joseph. Joseph Knolls.
Man:
And do you.. know my name?
Joseph:
Yes. I bow before you.
*bows down*
The stories of you.. are legendary. I did not know where else to come.
Man:
If you truly do know me, what is my name?
Joseph pauses, and takes a deep breath.
Joseph:
Master Jones. Master Davy Jones.
The man walks toward Joseph.
BLACK